5 BEDROOM VILLAS FOR RENT IN VINHOMES RIVERSIDE LONG BIEN
5 bedroom villas for rent in Vinhomes Riverside. All villas are designed with neoclassical architectural style in which each room is arranged to be able to catch sunshine and wind. Especially, each villa has stunning garden with lots of greeneries with nice view to the man-made river outside. This villa type is also furnished and equipped with superior interior to bring the most comfortable and high-end living space for residents.
5 bedroom villas are located on all 5 main zones of Vinhomes Riverside Long Bien including Queen's Crape-myrtle (Bang Lang) Villas; Flamboyant (Hoa Phuong) Villas; Milk-white Flower (Hoa Sua) Villas; Orchid (Hoa Lan) Villas and Sakura (Anh Dao) Villas. Villas have various land areas from 200sqm which can satisfy different financial choices of customers.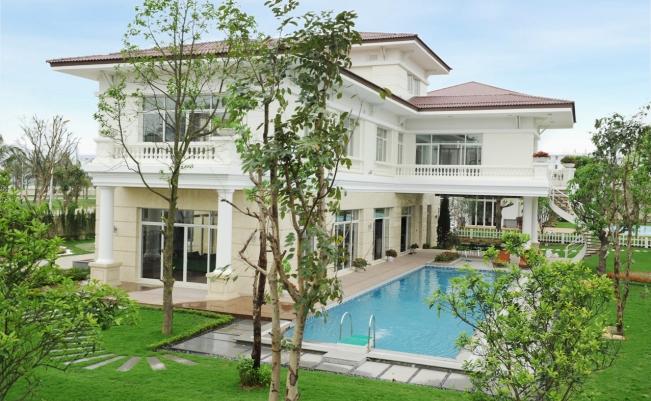 When staying in Vinhomes Riverside, convenient and modern amenities are provided for all residents such as restaurants, cafes, shops, Vinmec hospital, Vinschool, BBQ garden, outdoor swimming pool, tennis court, golf court...
List of properties for sale/rent