OPENING INFINITIVE POOL - VINCOM PLAZA LONG BIEN
(Update: 6/7/2017 9:44:59 AM)
Vincom Plaza Long Bien – Vinhomes Riverside, has been known as the ideal place for the people not only in Hanoi but also other places during the weekend with outstanding Shopping Mall, dining and entertainment services and relaxed space in the urban area. From now on Vincom Long Bien – Vinhomes Riverside has added a remarkable utility.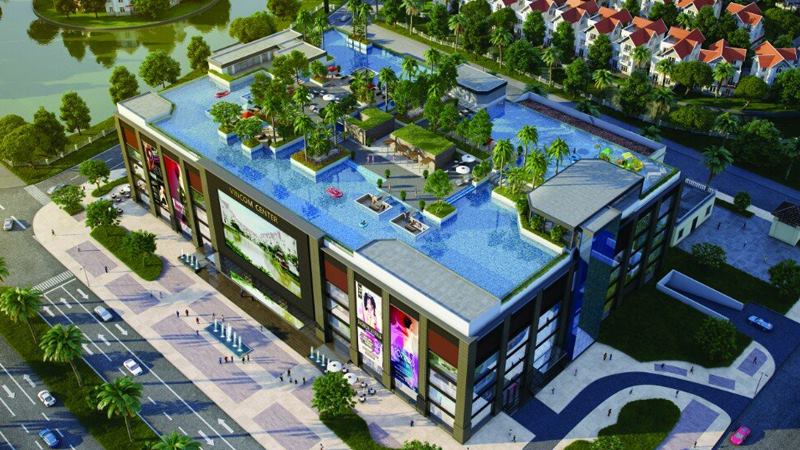 Vinhomes Riverside Infinitive Pool
It is called "Infinity Swimming Pool", located on the 5th floor of
Vincom Plaza Long Bien
, predicting that will be melting away the hot weather in these summer days in Hanoi. Vincom Plaza Long Bien Shopping Center is a top-level complex entertainment for the Residents living in Vinhomes Riverside and relatives coming up with fresh, dynamic and fashionable colors for the VinHomes Riverside eco-urban.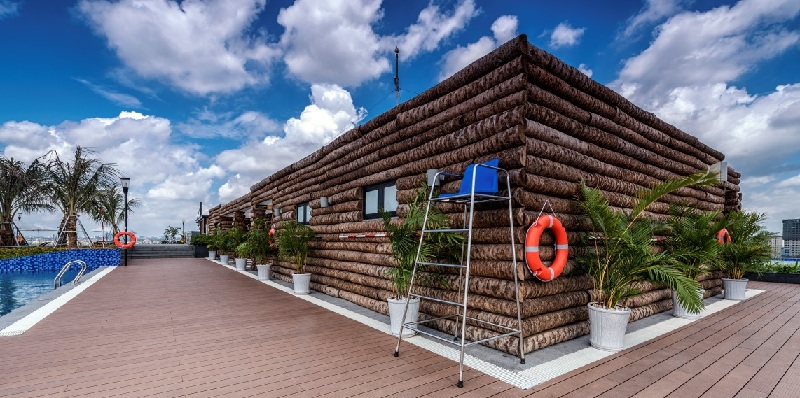 Vincom Plaza Long Bien - Infinitive Swimming Pool
In this peaceful place,
Vinhomes Riverside
development provided 60 hectares of ecological space and 12.8 km of green canals for more than 3,000 residents. In addition to the sports facilities, gymnasium, outdoor swimming pool, children's playgrounds, Vinhomes development constantly upgrade and add new facilities to improve the quality of life for residents. Typically, a 3-kilometer long pedestrian and pedestrian lane is planned for 2015, the Jura Park dinosaur park is nearly 10,000m2 with giant artificial dinosaur models that was opened in early 2017.
Then, on April 28, 1917, a significant event called "Infinity swimming pool" on the roof of Vincom Plaza's Long Bien commercial center officially opened, welcoming over 1,000 visitors both residents and relatives. That is proved Vinhomes developer's efforts in creating better living values for the Vinhomes Riverside residents.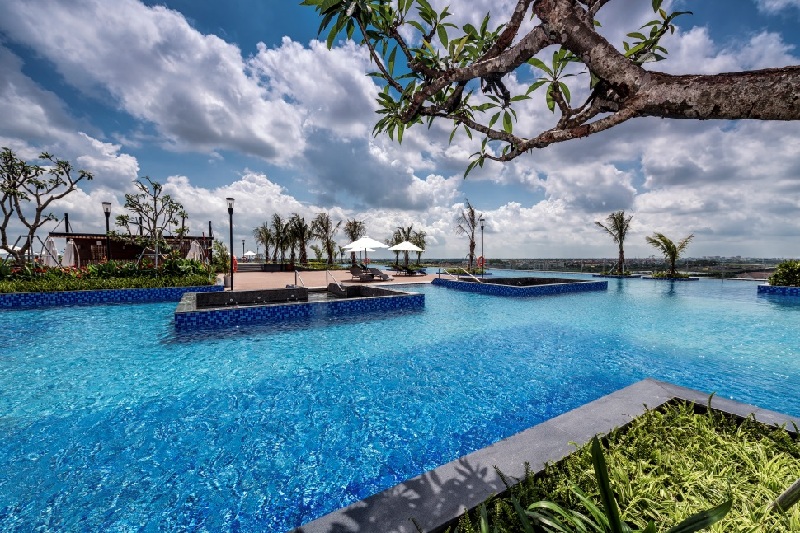 Infinitive Swimming Pool on 5th Floor - Vinhomes Riverside
Children at
Vinhomes Riverside
will enjoy a refreshing summer with the 880m2 pool space on the high. Here they will be delighted to play under the cool water, play laughing at the fountain colors. "This is the nicest and most beautiful swimming pool I've ever seen" said a young resident living in Anh Dao district.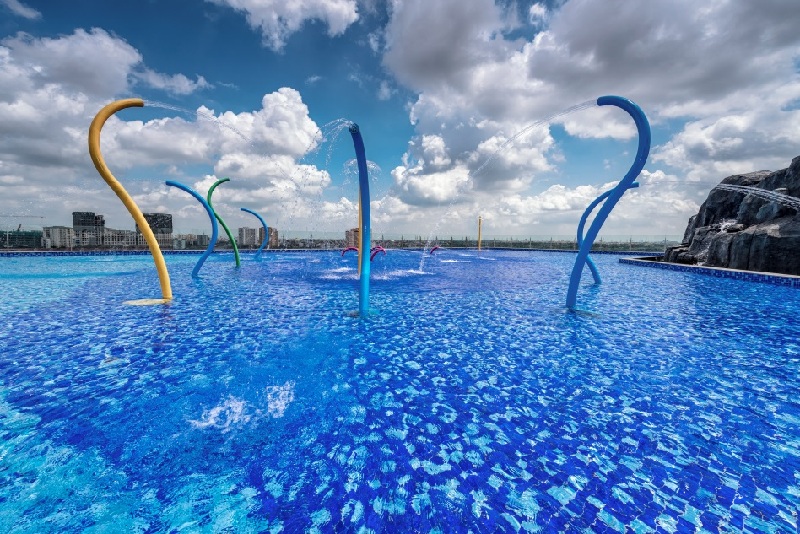 Children Area on 5th Floor Vinhomes Riverside
In the infinity pool complex, there are also modern functional areas for relaxation, suitable for family gatherings and meeting friends such as the terrestrial bar and four mini pool bars. Every weekend, families go there together not only to immerse themselves in the cool water, but also to sit in luxurious pool bars or cafes and sip cocktails while chatting, and admire the view of the architectural beauty of urban architecture from above.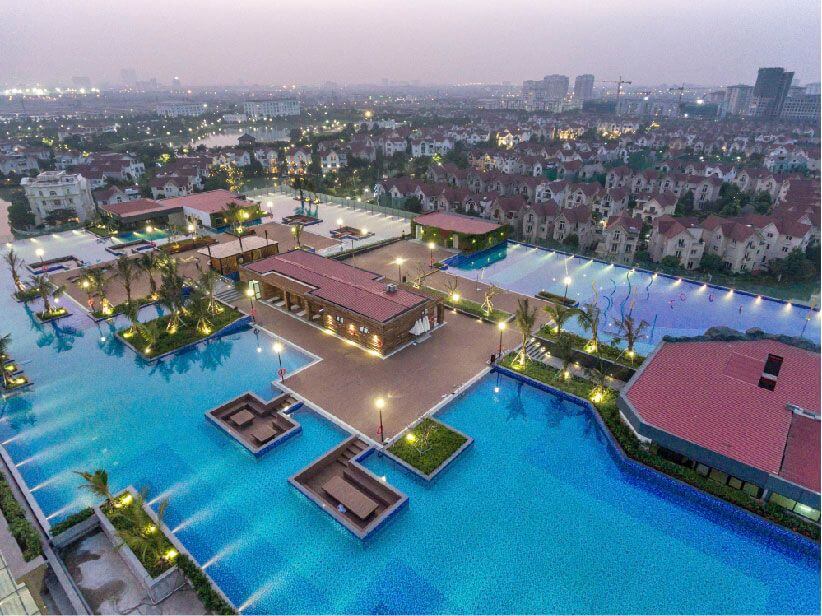 Facilities for Residents in Vinhomes Riverside
The most distinctive feature of the Infinitive swimming pool is a green area and 420m2 wide vegetation designed appropriately. The trees are arranged both on land and under water making the ecological space harmonious and lively. Moreover, about 100m2 for the green walls create the uniformity of the general landscape, making the hardness of the works become soft. When you step on here in the early summer sun heat seems to disappear by the cool breeze and fresh space thanks to the air conditioning of the subtle blue and sophisticated.
News