Vinhomes Riverside - Tranquil land in the heart of Hanoi
(Update: 10/19/2015 3:17:19 PM)
Vinhomes Riverside - Tranquil land in the heart of Hanoi
Being chaos with worries, spinning by the stumble in life which dragging the people into the circle of life that sometimes we forget the peaceful feeling when our hearts indulge in nature, flowers and trees.
Far from the hustle and bustle, where no loud of car horn, dust and smoke darken the sky. Green high trees are all around, shadowing both 2 roadsides. Alternating colors of hibiscus flower, chrysanthemum, sunflowers are rising proudly welcome the sunshine, faintly somewhere the efforts of fragrant jasmines, outside, rose bushes are spreading along the paths together with the young green grasses. Wrapping it is the winding rivers, reflecting the trees bringing the closer feeling to nature, that is really difficult to find anywhere like this in prosperous urban place.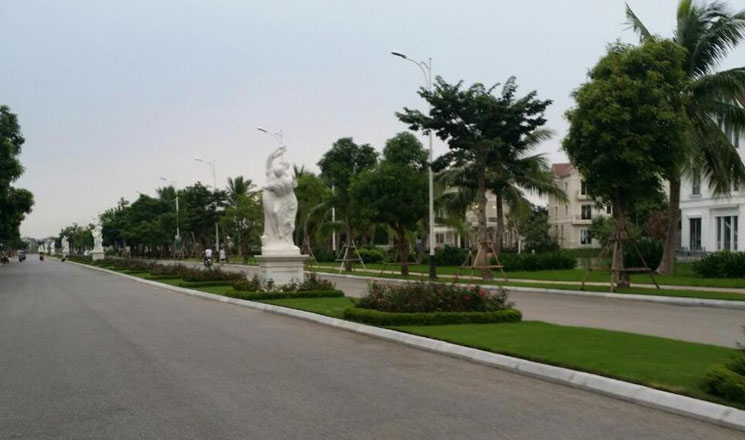 The 40m road named after a famous flower: ROSE ROAD
The land was named "Land of peace" with the official name Vinhomes Riverside located at eastern gate of Hanoi, far away from Hoan Kiem Lake less than 6 km.
With a total area of​​ project: 183.5 ha in which 50 ha are public transport, 60 ha of green space with flowers and trees, rivers surrounding. Not stopping at poetic natural scenery, Vinhomes Riverside also meets the needs of residents with advanced facilities like Almaz cuisine zone, conference center, Vincom Center Long Bien business center, outdoor pool, sports complex with soccer field, tennis courts, Health Club, Spa, golf course with 20 lanes, barbecue garden, Vinmec hospital ... In addition, Vinhomes Riverside also has presence of Vinschool kindergarten, BIS school with international quality.
Featuring on greenery river scenery background along the full immense, modern amenities and there are splendid villas standing in a cluster connected by paths of green grass, trees and the river running around backyard, like a little peaceful and quiet island inside the hustle of capital, enough romantic as a corner of Venice – an Italian city.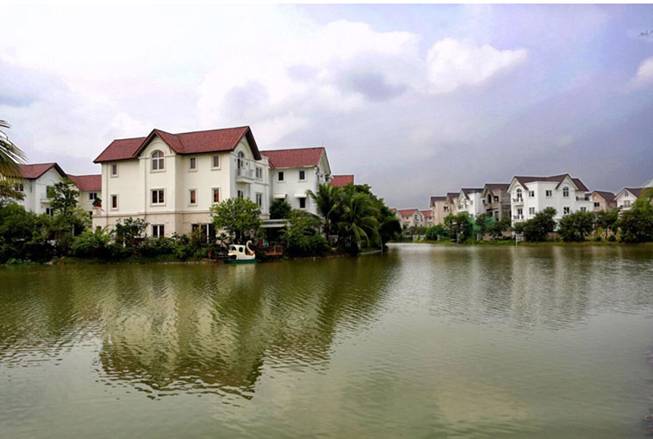 Little island with stunning villas and river running around backyard
News